Geoscience BC Welcomes Randy Hughes, Manager, Energy and Water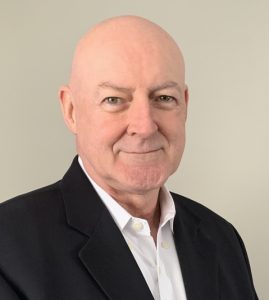 Vancouver, BC – September 8, 2020
– Geoscience BC welcomes Randy Hughes to the position of Manager, Energy and Water. He will be responsible for implementation and technical management of Geoscience BC's energy and water-related research projects and initiatives.
Randy has 40 years of energy industry experience including oil and gas exploration, development and unconventional resource development, most recently as a Geoscience Specialist with a small natural gas producer developing northeastern British Columbia's Montney Play. He is currently President of private geoscience consulting firm Deep Source Energy Corporation, and has been an industry member of Geoscience BC's Oil & Gas Technical Advisory Committee since March 2018.
Commenting on the news, Geoscience BC President and CEO Gavin C. Dirom said: "We are excited to welcome Randy to the Geoscience BC team. Working closely with Executive Vice President and Chief Scientific Officer Carlos Salas, Randy will play a key role in managing the energy and water research we have underway and successfully achieving the energy and water-related strategic objectives set out in Geoscience BC's five-year strategic plan."
Randy has experience in a range of development and scientific fields including resource assessment, gas liquids mapping, horizontal drilling, induced seismicity, formation pressure mapping, sub-surface tracer communication studies, gas isotope studies and detailed rock evaluations. Randy holds a B.Sc. in Geology from the University of Calgary and is a member of the Canadian Society of Petroleum Geologists, Society of Petroleum Engineers, Canadian Society for Unconventional Resources and Canadian Well Logging Society.
About Geoscience BC
Geoscience BC generates independent, public geoscience research and data about British Columbia's minerals, energy and water resources. This advances knowledge, informs responsible development, encourages investment and stimulates innovation.
Our collaboration with the resource sectors, academia, communities, Indigenous groups and government develops and shares unbiased and credible earth science research and data.
Geoscience BC is a not for profit society incorporated under the BC
Societies Act
.
Visit
www.geosciencebc.com
or follow us @GeoscienceBC to find out more.
For more information, please contact:
Richard Truman
Geoscience BC
604-662-4147/778-929-1662
truman@geosciencebc.com