Agenda: Geoscience BC Lunchtime Webinar | July 14, 2022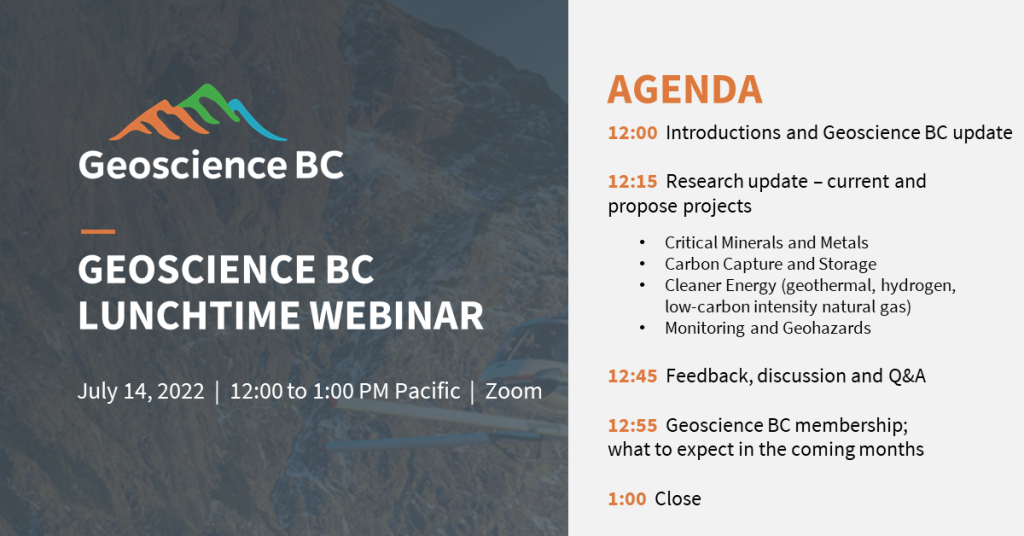 If you have an interest in critical minerals and metals, carbon capture and storage or cleaner energy (including geothermal, hydrogen and low carbon intensity natural gas) – and the public geoscience required to inform their development in BC – this webinar is for you.
Geoscience BC is evolving fast to meet the changing and increasing need for public geoscience that supports net-zero and long-term sustainability targets.
More than 80 organizations and individuals have joined Geoscience BC as members since new membership classes launched in early 2022.
The webinar is free to Geoscience BC members and non-members, but you must register to attend.
If you have any questions, please email info@geosciencebc.com