2021 Geoscience BC Scholarships
Geoscience BC's 2021 scholarship recipients have been announced, providing a valuable lift to 10 post-graduate geoscience students working on minerals, energy exploration and development projects in British Columbia.
Each student will receive a $5,000 scholarship to support them as they conduct their applied geoscience research. Geoscience BC scholarships are awarded each year to up to 10 students who are registered and have started in a Masters (MSc) or Doctorate (PhD) program in earth science or geoscience. Since 2007, Geoscience BC has invested $670,000 to support students through scholarships.
View scholarship announcement news release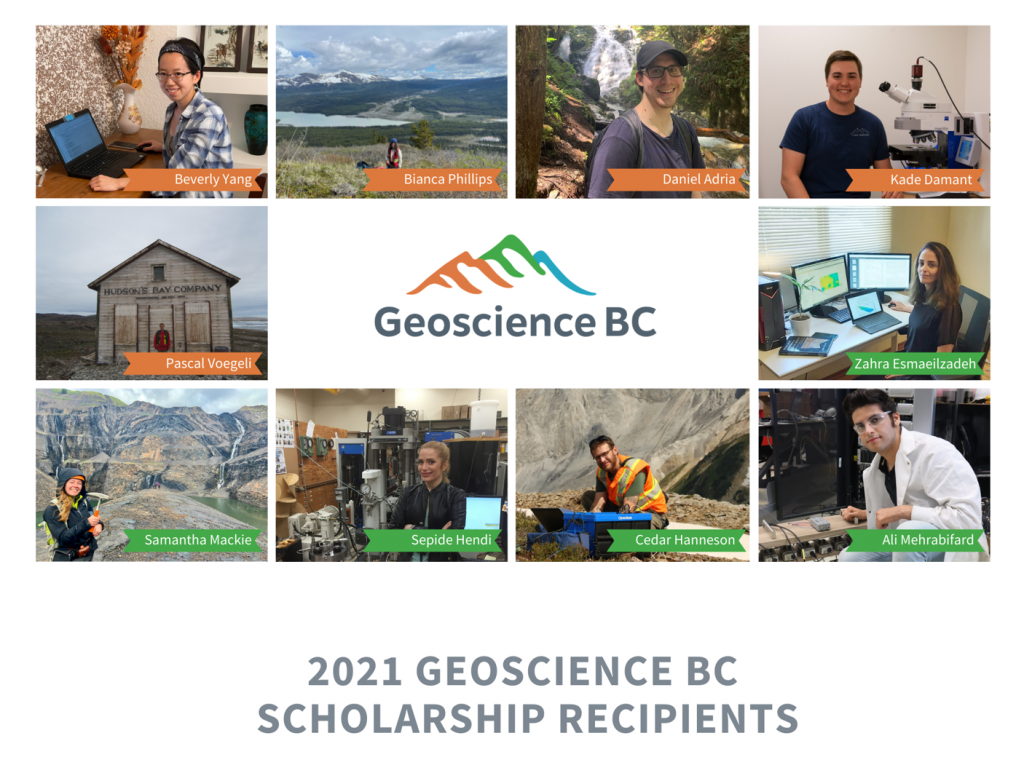 ---
Check out Geoscience BC scholarship winners: